Currently the town I live in, Chelsea, Massachusetts is the hardest hit city in the town by COVID19. Not only are we the most hit with cases so far (as of 4/22), we're also a town of service people, so many of my friends and neighbors are out of work. Lots of hard working folks. Sometimes I feel like I'm one of the few on my street that is still employed.
This is picture from my friend Matt Frank who took a photo of the line to get food.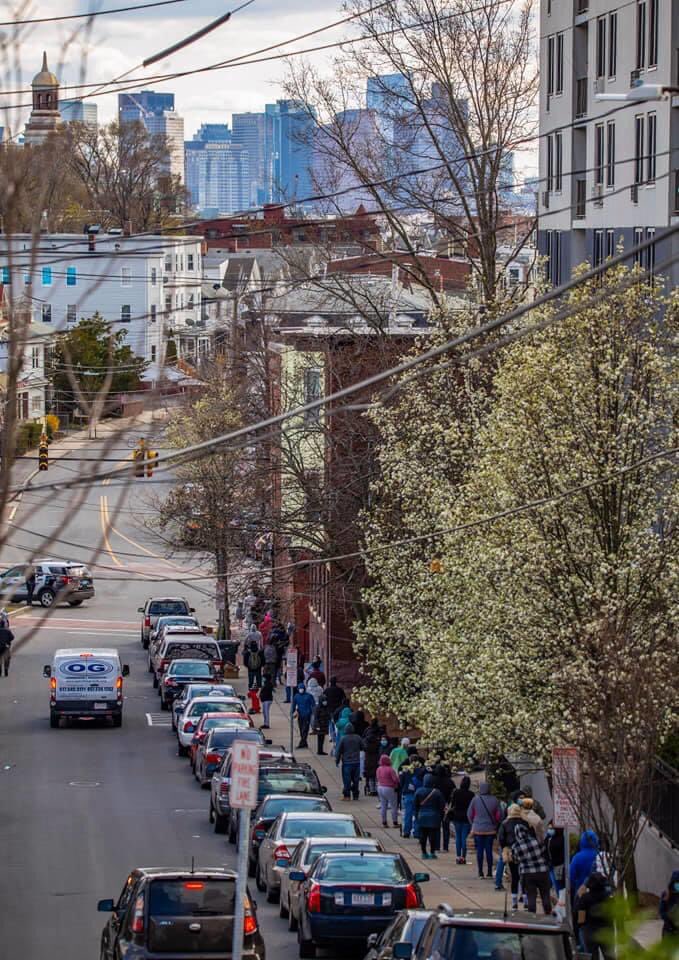 And the link yesterday (4/21/2020) to the Chelsea Collaborative (courtesy of WBZ):
The line of people picking up food from this #Chelsea food bank wraps around the block. People doing their best to stay a few feet apart, while standing in the rain #WBZ pic.twitter.com/Y2m3YyfcFR

— Nick Emmons WBZ (@NickEmmonsTV) April 21, 2020
We won't be able to sustain feeding people without outside help. I've given some, and plan to give more, but we need more help.
If you can give, please give to the UnitedWay;'s One Chelsea Fund here:
https://unitedwaymassbay.org/covid-19/local-funds/chelsea/
Thank you!!!